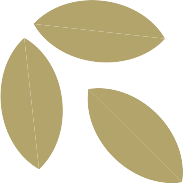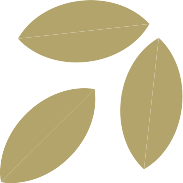 FAQs
Queries on Enrolment
1. Can I enroll online in Golden Harvest?
Yes, you can enroll into Golden Harvest program and open a new A/c
online
using our Golden Harvest App or website. You can also open the A/c at any of our Tanishq showroom.
2. Who can enroll?
Anybody above 18 years of age is eligible to enroll in Golden Harvest.
3. Can I change my instalment amount after enrollment?
Once the first instalment is paid, you cannot change the instalment amount.
4. Who is a Nominee? Whom can I Nominate?
In the event of the death of the account holder, the account is transferable only to the person who is nominated by the account holder in the enrolment form at the time of opening the account. Minors cannot be nominated in this Golden Harvest.
---
Redemption
1. What can I buy?
You can buy your favourite jewellery article from our wide range of jewellery collections.
2. Where can I buy from?
You can buy from any of the 335+ Tanishq showrooms across 200+ cities. Please see the
store locator
for more details.
3. Can I redeem my Golden Harvest A/c to purchase online?
As of now, you cannot redeem your account online.
4. What do I need to carry at the time of redemption?
You are mandatorily required to carry your original Golden Harvest book for redeeming your account
5. Can my friend / relative redeem on my behalf?
Only if you've nominated him/her at the time of enrolment, can he/she redeem the account on your behalf by completing the necessary mandatory processes.
6. Till when can I redeem my account?
You are advised to redeem within 400 days from the account opening date. Beyond this period, TITAN Company will process the refund.
7. Can I change the showroom selected for redemption?
Yes, post enrollment, you can change your showroom for redemption. You need to visit your desired boutique and place a request for the same.
8. Can I buy before the account gets matured?
Yes, you can redeem the account before maturity. Golden Harvest bonus however would be applicable provided you have paid 6 monthly instalments on the due date and the redemption date is in 7th month. You need to visit the store with your Golden Harvest book in case you want to do so.
---
Benefits
1. What benefits do I get on enrolling Golden Harvest besides the discount at the time of redemption?
- You get to be an Encircle member-TITAN Company's loyalty programme and enjoy host of benefits from over 1000 stores.
- You can buy from any of the Tanishq showrooms across India.
- You can club your Golden Harvest discount at the end with any ongoing offers that Tanishq has at that time. Thus get that extra benefit!
- As a Golden Harvest member, you get all the details of any scheme being offered by Tanishq. Get the information advantage.
- You can get your jewellery checked for its purity for free at any of our showroom, you can also get it cleaned and serviced for nominal charges.
---
Payment
What are the available payment options?
There are multiple payment options. You can pay through cash, cards, ECS, PDCs at our showrooms. You can also make instalment payments on our website or Tanishq Golden Harvest App using your cards, net-banking. You can activate SI option on your credit card for seemelsss payments. However, payment through International debit/credit card is not possible
Can I pay using all debit/credit cards?
You can pay using any Indian Credit card. However the debit cards of only the following banks could be used to pay online. Maestro cards of SBI/ Citibank and Diners Club cards are not accepted in the website.
How can I see my payment status?
Whenever you want to see your Golden Harvest status, you can log in using your username and password and go to the 'My accounts' page. You may click 'view details' to see the details of your account.
Do I get any payment alerts?
Yes, during enrollment, if you opt for getting SMS reminders, you'll receive reminders and confirmation messages for all payments. This will happen only if you are not a DND/NDNC registered customer.
How do I know if my payment has been credited to my Golden Harvest Account?
You'll get a confirmation email & SMS (if opted for) confirming your payment. You can also go to 'My accounts' and see your payment details.
What happens if my payment fails?
If your payment fails due to any reason, you'll not be led to the confirmation page. In this case, you need to try to pay again after some time.TITAN Company will not be responsible for any payment failure due to any reason.
Can I pay all installments at once?
No you can pay only one installment in a month.
What happens if I miss paying installments?
If you delay or miss paying installments, the discount shall be reduced proportionately to the effect of the number of days the payment is delayed by.
---
Golden Harvest Assistance
Please feel free to connect with us on our All India toll-free number 1800-258-2598 between 10 AM and 10 PM (IST) on all 7 days or email us at tanishqcare@titan.co.in

Alternatively you can write to:


Tanishq, Titan Company Limited, INTEGRITY, No.193, Behind D Mart, Veerasandra, Electronic City PO, Off Hosur Main Road,Bangalore - 560100